CMA Partners
PR electronics
CMA official authorized partner PR ELECTRONICS Greece
PR electronics is the trusted partner for the process and factory automation industry.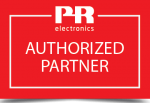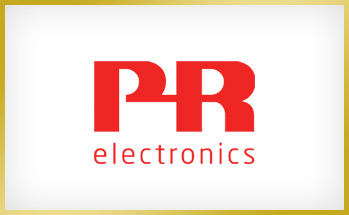 Our dedication to R&D and understanding of our customersí needs have enabled us to build our expertise across a wide range of industries, all with varying needs for process control and signal conditioning. Today our products and solutions are used by some of the worldís largest, global corporations for a wide range of applications and demanding environments.

We are headquartered in Denmark, and we have offices and authorized partners worldwide. This means that we are always nearby and know your local markets well.

Our company history stretches over four decades - our milestones include several industry standard-setting product inventions.

Whatever your industry, we are committed to helping you find a solution that is best suited to your process, optimized to improve your uptime and decrease cost, to help you achieve performance made smarter.

Our philosophy
Our philosophy is to continually use our creativity to push the limits of technology in order to enable our customers to run their processes with higher accuracy and cost-efficiency.

PR electronics is the leading technology company specialized in making industrial process control safer, more reliable and more efficient.

Dedicated to innovation and perfection,

Since 1974, we have been dedicated to perfecting our core competence of innovating high-precision technology with low power consumption and unrivalled EMC immunity.

Our dedication to signal conditioning enables us to push the envelope beyond our competition, allowing us to set cutting-edge standards for high precision, future-proof devices. This dedication continues to set new standards for process engineers everywhere to make the connection and communication between process measurement points and control systems more efficient and cost-effective.

Simplicity, focus, courage and excellence

Our unique range of single devices covers multiple applications and is easily deployable as the site standard. Having one variant that applies to a broad range of applications saves installation time and training, and greatly simplifies the management of spare parts. Guided by principles of simplicity, focus, courage and excellence, we help some of the worldís greatest companies achieve performance made smarter.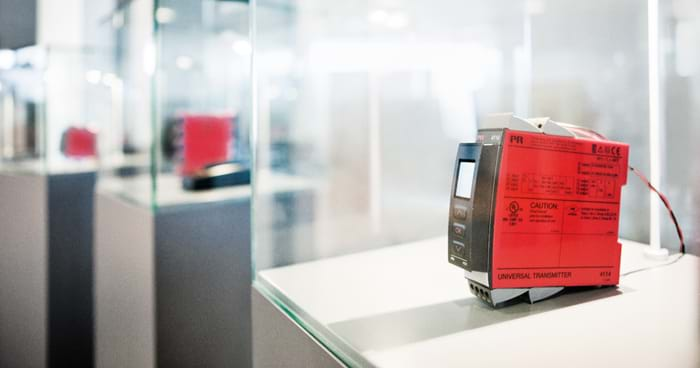 FIVE YEAR WARRANTY
Install and forget - PR electronics offers you a five-year warranty on all devices
Facts about PR electronics
Global market leader for four decades
PR electronics is the leading technology company developing and manufacturing state-of-the-art electronic signal conditioning equipment for process and factory automation.
PR electronics headquarters is in Denmark, there are nine sales subsidiaries - and network of distributors worldwide.
R&D, development and production are situated in Denmark under one roof.
Its global customer base includes a wide variety companies and upcoming industries.
200+ dedicated employees.
Founded in 1974.
Products and customer support
The product portfolio covers more than 1000 applications.
All products are manufactured and individually validated in Denmark.
24x7 global customer support.
Certified products – including SIL 2, full assessment.
Five-year product warranty.
Day-to-day delivery.
Innovation
More than 10% of the annual revenue is spent on R&D.
PR electronics launches at least seven new products and registers three new patents per year.
15% of the employees are dedicated to product development and innovation processes.
Quality, environment and safety
DS/EN ISO 9001 certified.
IECEx and ATEX production QA notification.
IECEX 61508 certified.
LEAN production.
DS/EN ISO 14001 certified.
EC REACH and ROHS compliant.
WEEE-compliant (inside EC).
Products
Individually outstanding; unrivalled in combination
With our innovative, patented technologies, we make signal conditioning smarter and simpler. Our portfolio is composed of six product areas offering a wide range of analog and digital modules covering over a thousand applications in industrial and factory automation.

All our products comply with or surpass the highest industry standards, ensuring reliability in even the harshest of environments and have a 5-year warranty for greater peace of mind.