CMA Partners
Danfoss
CMA official authorized partner Danfoss Greece
Danfoss Industrial Automation is a leading global player within the development and production of fluid controls and pressure and temperature controls.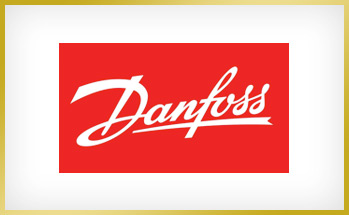 Since 1933, the extensive know-how within Danfoss has made modern life easier and we continue to break new ground in our core business areas. Every day, more than 250,000 items are produced at 70 factories in 25 countries. Building strong partnerships is of great importance to us, because it is purely by understanding our customers' needs that we can meet the expectations of tomorrow. This is also true in Danfoss Industrial Automation we are dedicated to focus on the industrial world of today. Through us, you gain access to the entire Danfoss pool of technologies, with special emphasis on pressure and temperature sensors and controls. We offer safer, more reliable and more efficient solutions in a close cooperation based on firm values.
Engine and propulsion system
The engine and propulsion system is the heart of the ship. And to achieve optimum performance and longevity of the engine, it is essential to monitor and control temperatures and pressure. Additionally, high propulsion efficiency is also achieved with accurate control of pressure and temperature under all operating conditions.
Ensures a reliable and safe operation
under any conditions

Brings down the operational costs

Prolongs the engine lifetime
Exhaust gas treatment systems
The environment in exhaust gas systems is extremely harsh and only the most robust controls survive the constant exposure to acidic gases. Danfoss specializes in pressure and temperature control components for exhaust gas treatment systems optimized for acidic marine environments.

As a result, applying our components will help you comply with the stricter limits for emissions of sulfur while achieving a reliable operation and long service-life.
Safe and reliable control of exhaust gas systems

Ability to withstand harsh and acidic environments

Expert knowledge of exhaust gas treatment systems
Fuel, oil, and water treatment systems
To achieve safe and high-efficient ship performance, it is important to keep systems clean from harmful contaminants. At Danfoss, we offer a wide range of sensors and switches that monitor the operation of the support systems and trigger alarms in case of failures that may endanger the engines or other main systems.
Reliable and predictable operation of vital ship support systems

High up-time and long service-life of support systems

Expert knowledge on marine fuel, oil, and water treatment systems

Auxillary systems
Starting a 3-storey tall engine requires a huge momentum. Therefore, ship engines rely on compressed air. Accurate control of pressure and temperature in the compressed air systems, as well as in other auxiliary systems including pumps, separators, and power packs is a matter of safety.
Safe and reliable operation of compressed air systems

High uptime and long service-life of compressed air systems

One-stop-shopping for marine-approved sensors, switches, transmitters, and valves

The world's biggest ships

rely on tiny components
Ensure safety onboard
Reliable performance
even under tough conditions
Trusting cooling and lubricating systems to work is one thing. Controlling them with sensors, mechanical switches, and alarms is quite another. Danfoss controls let crews lift performance reliability to the next level – whether seas are calm or there is a storm on the horizon.
Robust design

Highest quality standards applied

Lowest fail rate
Enjoy a safe and efficient trip with intelligent control
If the engine is the heart of a ship, then the components are the pulse. A pulse that is vital for monitoring and controlling pressure and temperature around the ship – all to ensure a smooth operation. At Danfoss, we offer a wide range of innovative and reliable components, which makes your equipment run smarter, faster, and more efficiently.
Our zero-defect policy is your guarantee for a constant and high-performing quality. We use the same production processes and quality assurance standards worldwide in accordance to ISO/TS 16949:2009. It makes it possible for us to offer you best-in-class components. Every time. Everywhere.
Achieve your business goals with the best components.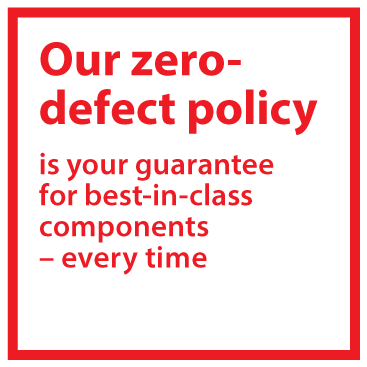 Pressure transmitters
Outstanding vibration and shock resistance for a long lifetime
Wide pressure ranges from
40 mbar up to 600 bar
Excellent EMC immunity, ensuring
a failsafe measuring signal
Precise and reliable regulation with
accuracy deviation down to 0.3%
Temperature sensors and transmitters
Precise temperature measurements and quick response time
Optimized sensor design enabling
precision measurements up to 400° C
Customized design to meet
application requirements
Easy replacement of sensors on system
in operation with exchangeable inserts
High temperature sensors
Energy efficient operation in harsh environments
Optimized sensor design enabling precision
measurements up to 800° C

Robust design to withstand high vibration levels

Easy replacement of sensors on system in
operation with exchangeable inserts
Pressure and temperature switches
Flawless operation in heavy-duty applications
Outstanding vibrations stability up to 20G

Long-term reliability with
more than 400.000 cycles
Optimum flexibility with
extensive pressure range
Solenoid valves
Easy control and regulation of fluids
Excellent resistance against corrosion and
cavitation with stainless steel orifices
High differential pressure
capability up to 40 bar

Maximized flow through the orifice