CMA services
Electrical & Electronics
CMA is undertaking electrical and electronic jobs covering in depth every need in marine and industry sector.
The Main Engine's remote-control system or M/E Maneuvering System as its widely known, is the core of every ship. Its is very important to be maintained and serviced in order to have the maximum functionality without any problems.
Our specialist experienced team can overhaul the system, including all pneumatic valves using manufacturers original repair kits with complete testing and simulation on request.
CMA as official Distributor of Bosch Rexroth can provide all the necessary technical and sales support for every case.
TEMPERATURE AND PRESSURE CONTROL VALVES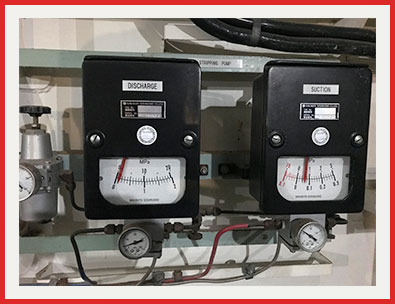 Pneumatic valves are commonly used for variating air signal to devices. Generally, are consisted of several parts, the controllers, positioners and valves.
Due to orifice internal parts, the quality of the air penetrated to the valve in very low as it is inserted with a small amount of oil liquid. This problem is solved with a complete overhauling of the part following all the necessary adjustments.
INERT GAS PNEUMATIC VALVES
Inert gas system is considered one of the most important system installed in the vessels. That is the reason why every part must be working in perfect condition.
A common problem is the pilot valve relay that is damaged from the low air quality and the high temperatures developed in the area. Our team repairs these valves on site and makes the essential configuration in order to bring the valve in the initial state.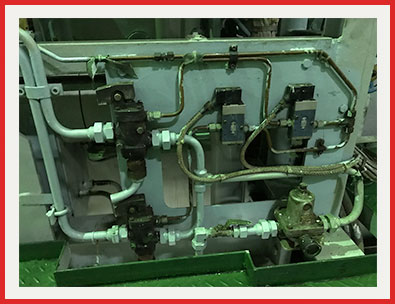 SUCTION DISCHARGE PUMP ROOM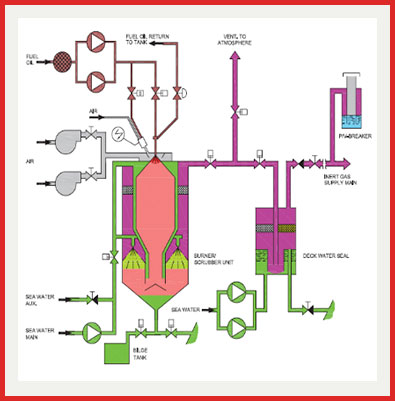 Inside the pump room a pneumatic transmitter is installed in order to send the signal of each pump to the pneumatic indicators at Cargo Control Room.
The major problem occurred is due to continuous pressure in the diaphragm of the closed loop transmitters. In order to be maintained in good condition, these transmitters should be serviced at least one every 2 years. We are making the complete service and delivering the system in working condition.