Main Switch Board – Breakers – Motors – Electrical components – Mechanical equipment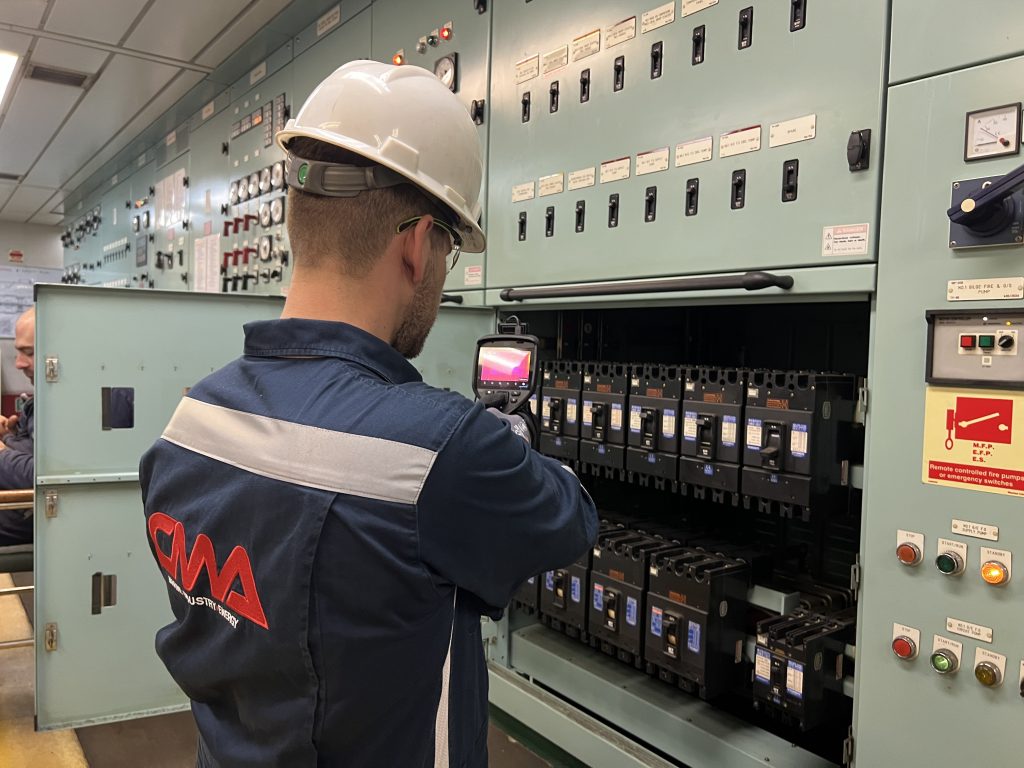 Thermography is the use of a thermal imaging camera to examine any areas where heat build-up can cause equipment damage or fire. All electrical circuits, machinery, and so on are scanned with the thermographic camera. Any fault (hot areas) is then photographed. This information is then downloaded into our computer system for analysis. Areas of concern are highlighted in color and temperature ranges, white is the highest temperature.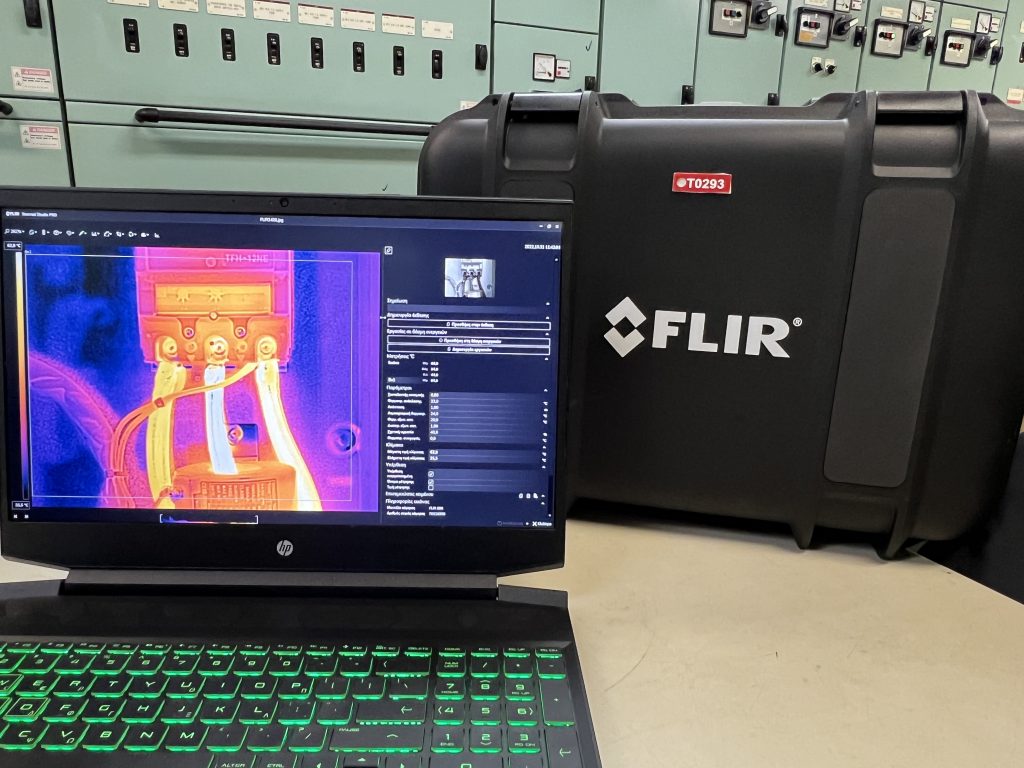 Cost Efficiencies of Thermography Infrared thermal imaging (Thermography) is a tool used to check the condition of installations and assets where a change or difference in temperature indicates fault or failure. Thermography is primarily used on electrical installations (panels, circuits, connections, high voltage transmission, transformers, and so on) but is also extremely effective on rotating equipment (detects overheating bearings, misalignment, gearboxes, and so on), pipeline condition, and much more.

Maintenance departments use thermography as part of their proactive maintenance (condition monitoring) regime. Thermography is NON-INTRUSIVE, other methods used to check the integrity of electrical assets can introduce faults and failures.

The implementation of thermography into a company's maintenance routine is extremely cost-effective as production is not stopped or reduced during the survey. The warning of a fault can prevent the cost involved from an unscheduled shutdown and in extreme cases can prevent loss of life or total asset destruction through fire.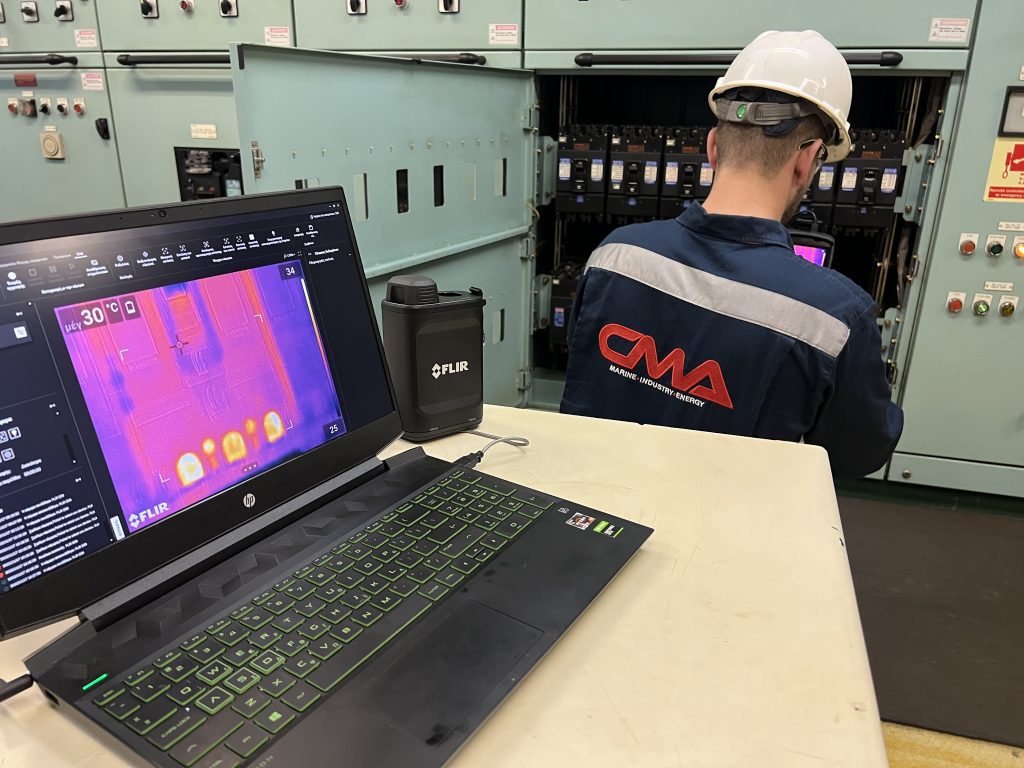 What we do:
We are looking for anomalies that may result in costly damage equipment
Our specialized thermographic surveyor takes photos of the systems or parts
We analyze the photos in our certified software
Thermal Report is given to the customer with repair notes and recommendations.
BOOK TODAY YOUR THERMOGRAPHY SURVEY AND ELIMINATE COST LOSSES
Please call CMA's Technical Team
Tel.  +30210 4615 831
Email: technical@cmagreece.com