Level Switch Type ERH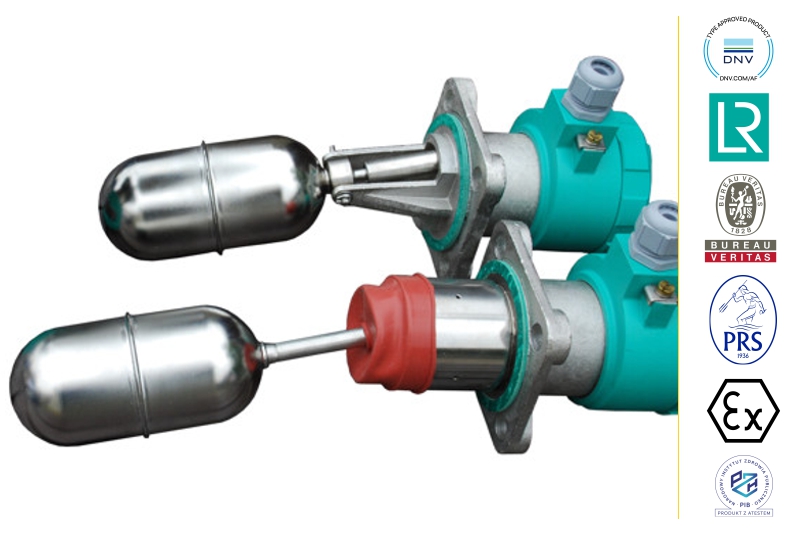 Float level switches are used for point level detection of liquids in all type of vessels. Operation without external power, side or top mounting, wide temperature and pressure ranges, various process connections, stainless steel wetted parts, Ex version and marine certificates make it a universally applicable level switch. Level switches are available with floats in two sizes: Ř64.5 x 130mm or Ř52 x 162mm).
Explosion proof version
Wetted parts material 316LSS
Housing material: Aluminium or 316SS
Housing protection IP66/68
Nominal pressure 40bar
Marine certificates (DNV-GL, LR, BV, PRS)
Magnetic Level Switch ERH-xx-20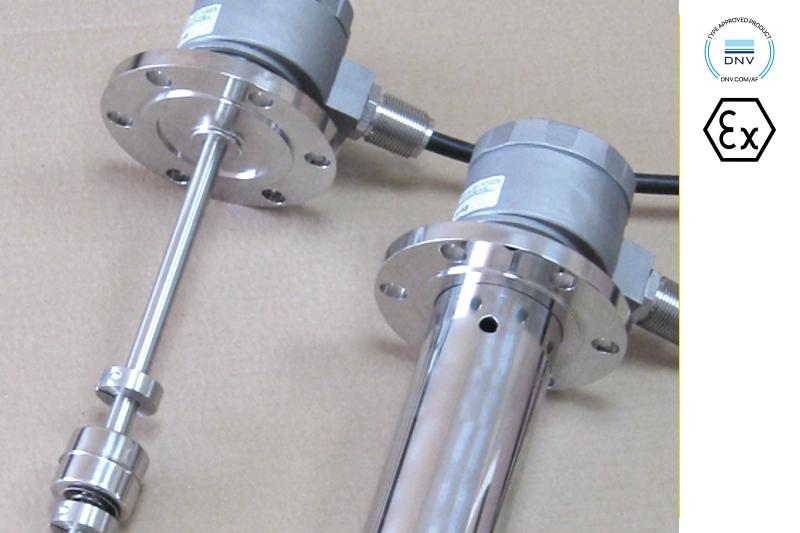 Level signalling of the medium having minimum density 0,70 g/cm3. The basic version, mounted from the top, is available with 92x92mm flange connector, head made from aluminium alloy and M20x1,5 cable gland with casing protection degree IP68. Other versions of mechanic or threaded flange connectors according to the ordering code. There is also a possibility of ordering the level swicth with connector according to the requirements, e. g. with flange acc. to DIN or ANSI standard. The level switch can also be ordered in version fully made from acidproof steel, with additional cover protecting the float, made from stainless steel, with additional cover protecting the float, as well as with certified cable of optional length. The level switch has DNV GL Marine approval.
Bilge Level Switch ERH-11-20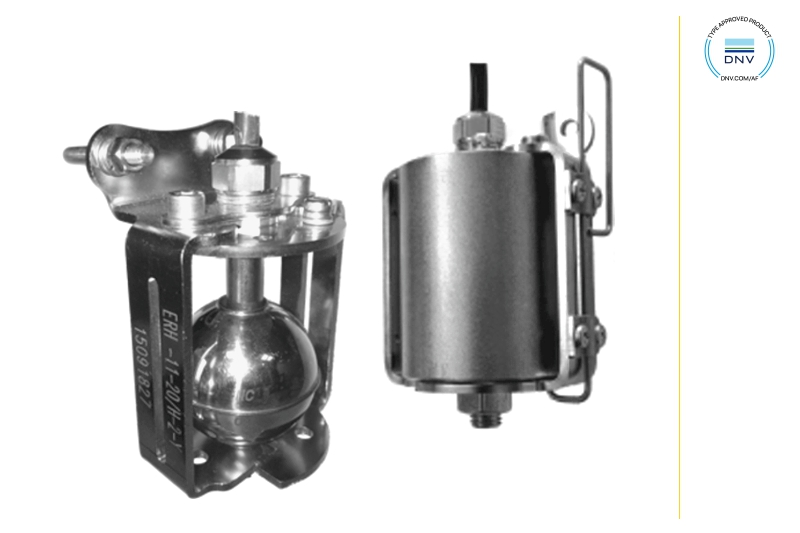 The ERH-11-20 switches are designed for general purpose on ships – especially for bilges and other places with difficult conditions – and in other industries. These Switches are resistant to mechanical damage thanks to their solid housing. The 3mm thick housing is much stronger as that of competing switches. This ensures long service life.

Designed for dirty liquids
High reliability switching
Several options e.g. protectiv casing, test devices and other
Fully stainless steel (316L)
Protection class IP68
Marine approval DNV-GL
Float Level Switch ERH-SMALL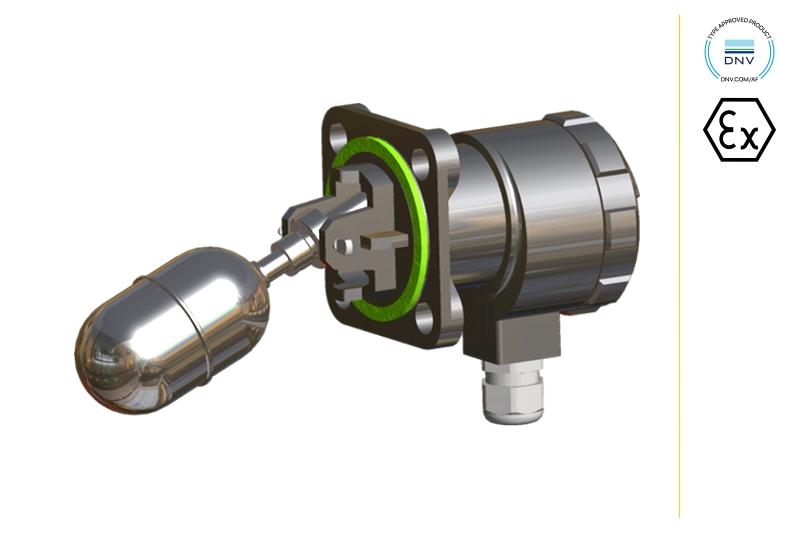 The limit level signalling or two-term liquid level control in the open or closed pressure tanks. The level switches can operate in neutral liquids, or aggressive ones not acting on stainless steel 316/316L.

Small in-tank dimensions
Standard flanged mounting 92×92
High reliability switching
Several options e.g. fully stainless steel, IP66/IP68, ATEX
Marine approval DNV
Need More Help?

Please call CMA's Sales Team
Telephone:+30 210 4615 831
Email: sales@cmagreece.com