We are officials representatives of the Leading Shipyard in Norway, Batservice Mandal, producing High Speed Vessels from 15 up to 60 meters with unique funding opportunities.
Our unique fuel efficient hulls are well known worldwide.
Economy and Speed are the main issues when building a boat, with these unique hulls from Båtservice Mandal,
great operational gains are obtained even at high speeds.
Båtservice Mandal provides vessels with the highest of standards, both as a safe workplace and at the best price for the customer.


The catamarans of the Sea Lord type are mainly used for passenger traffic, they have also proven to be a great success as
Car Ferries and Offshore Oil Protection vessels.
As well as catamarans, the yard builds Naval Vessels, Patrol boats, Pilots, Coast Guard Vessels, Search & Rescue Vessels and Dive Boats.
The Company specialises in aluminium but is also equipped to deliver in steel or sandwich.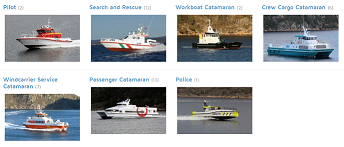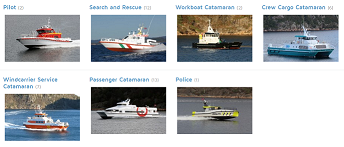 With over 60 years experience shipbuilding and re-building know-how at your disposal, we have earned our trademark,
we deliver high quality of which you can trust upon.
Today Båtservice Mandal is proud to deliver products and services onshore and offshore worldwide with a professional after sale service.
We are flexible to meet specific demands, this is what gives us a competitive advantage.
For any inquiries please contact us describing your request here